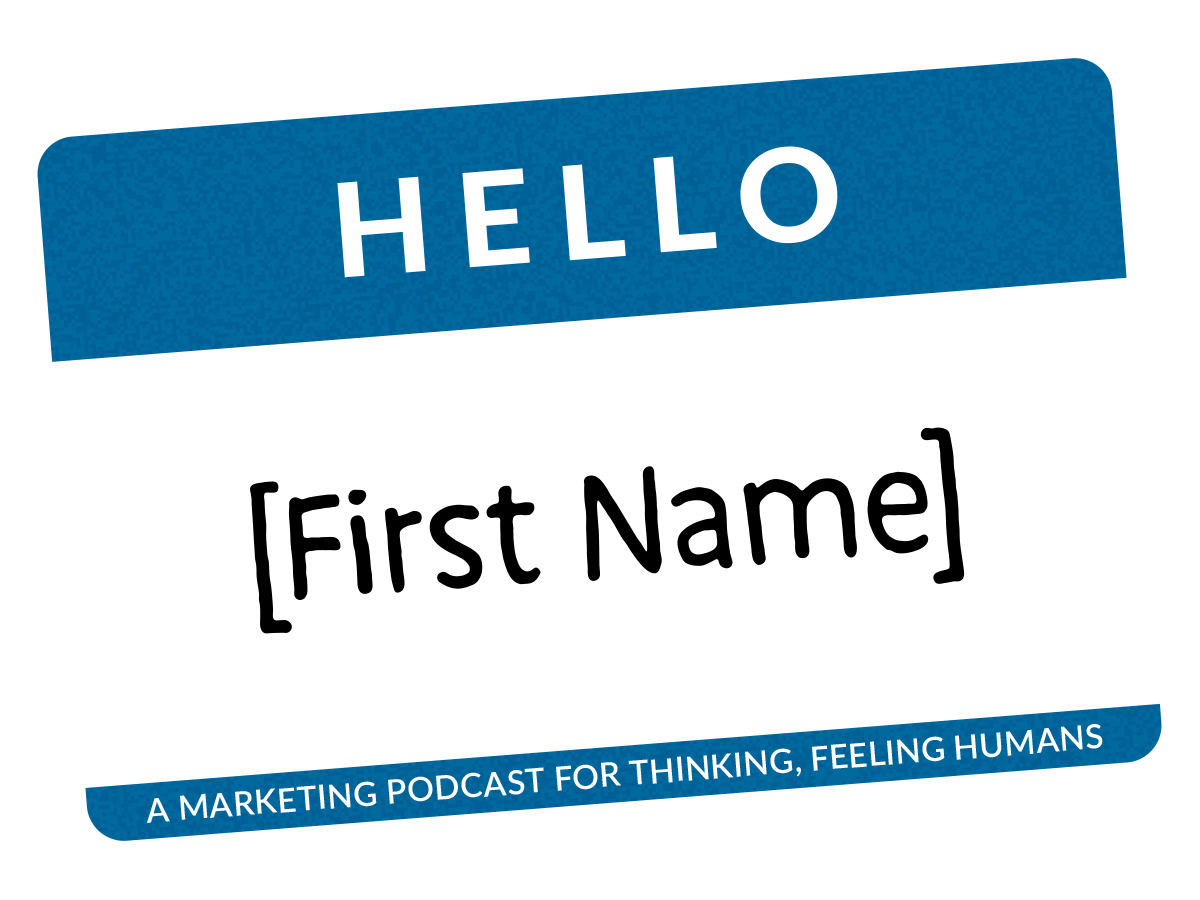 You're on the list!
Thanks for subscribing to updates from Hello [FIRST NAME].
We can't wait to tell you more about what's happening on Hello [FIRST NAME]: a Marketing Podcast for Thinking, Feeling Humans.
Expect semi-regular emails* from us about:
Your chance to join us LIVE in the recording studio
Opportunities to suggest guest deep divers (maybe even you!)
Links to new episodes
Other shenanigans as we get the hang of this thing
See you in your inbox!
Next LIVE podcast on Tuesday, May 31 @ 12pm Central